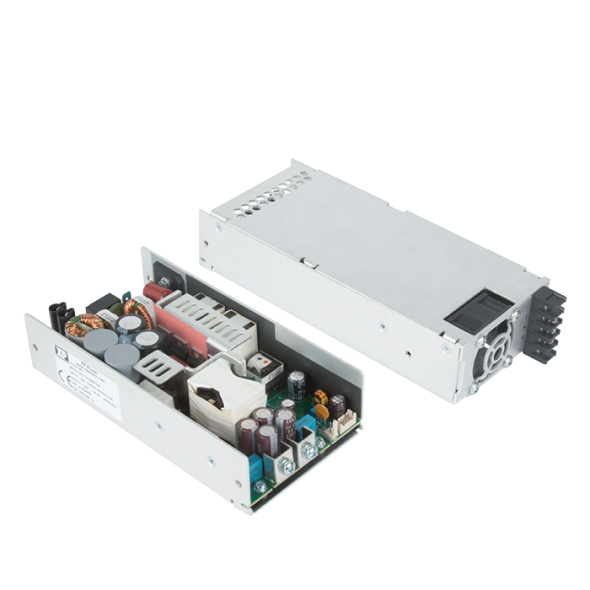 AC-DC power supplies
Easy to integrate reliable power conversion
Low noise, efficient, reliable and easy to integrate power supplies are essential in medical device, semiconductor fabrication and industrial technology applications. Our broad range of cost-effective AC-DC power solutions includes flexible, configurable and custom products ranging from 3W to 100kW.

AC-DC power supplies for high performance applications
Designed, certified and approved for a broad range of global power requirements
When reliable performance is critical, you need a power supply solution that will give you high efficiency, accuracy, stability and repeatability. Our direct sales and technical support teams work with you from design phase and throughout the entire lifecycle of your product.
Our AC to DC power supply portfolio is designed and approved for use in medical devices, ITE, industrial electronics and process control systems, semiconductor fabrication equipment, test and measurement equipment, scientific instruments, and household and domestic devices.

Solving your EMC challenges
Trouble free, low noise power conversion integration
The correct selection and integration of a power conversion device is fundamental to the overall level of emissions and immunity of your product. Our expertise in this area enables us to mitigate problems by advising on best practice and our experienced applications engineers can help with issues should they arise during the development phase.
Our wide range of standard products includes configurable and programmable solutions from 3W to over 30kW in a range of packages and mechanical formats. We also provide custom and application-specific solutions for the precise matching of unique requirements.

Overcoming reliability issues
Reliable power solutions for your application
Correct selection of a power converter for the application conditions seen by the end product is critical to long-term reliability. A power converter designed to minimize stresses on components during normal operation can still suffer from poor reliability if subject to excessive heat in the end installation.
Good thermal management is essential for maximizing reliability and XP Power offers a selection of converters with mechanical formats to match the thermal design required in different situations.
Find your ideal AC-DC power solution
Our diverse range includes hundreds of product families, easily searchable by power, voltage, format and application.
Standard, configurable and custom power supplies
A mechanical format to match your exact requirements
Our configurable and custom power supplies enable you to exactly match your requirements quickly and our programmable solutions allow you to tailor to your system needs.
FEATURES
Worldwide ITE and medical safety approvals
Output power from 3W to 100kW
Single phase input up to 528VAC
Three phase input up to 480VAC
Voltage output range up to 400VDC
Configurable power supplies
Programmable outputs, signals and controls
Multiple standard communication protocols
Covering a variety of applications